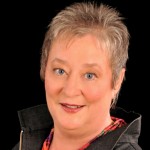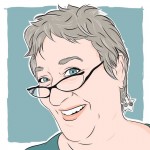 For decades I've been an exhibiting fine artist. My  work is about self-expression and learning and mastering new techniques and technologies.  I get bored easily, once I've finished a series, I'm done and on to the next.  I've been gratified when judges, gallery directors, and collectors resonate with what I express.  Currently, I'm working in printmaking, photography, and video essays.  A common theme in my work is texture, use of color, and embracing in-process surprises.
I create from my imagination . . . I love a blank canvas! I can plan a project in my mind (and on scraps of paper and iPhone Notes) for months, sometimes years. Then I work fully in the present moment of creativity and allow my skills and focus to spontaneously bring in something more nuanced, deeper, or more whimsical then I'd planned.
As a graphic designer, writer, and educator  I've also worked in design, marketing, and communications for municipal, literary, creative, entrepreneurial, academic, wellness, for profit/not-for-profit, and corporate environments.
Oh yes, and I've won a bunch of honors, grants, and awards along the way.
Overheard in front of my clay monoprint at the Pendle Heritage Centre Gallery during the Pendle Print Fest in Lancashire, England,
"Now I could really live with that one!"
~ Fine art collector
(More testimonials)
Check out my most recent video essay for the Bridgeport, CT Public Schools, Arts Count Day, here.
You can be inspired by watching my video about my creative process of making clay monoprints here.
Darien Library, Darien, CT asked me to create and give a presentation on promoting yourself as a writer, you can watch it and take notes here.