Here I am speaking at PechaKucha Night Bridgeport, CT, a visual storytelling experience that celebrates humanity. The event combined my passions for art & writing = words & photographs, 20 images in 20 seconds, on theme with a fast-paced true story about Reinvention and Discovery. My story was "Creativity is the Mother of Reinvention." You can view and listen to it on the global website here.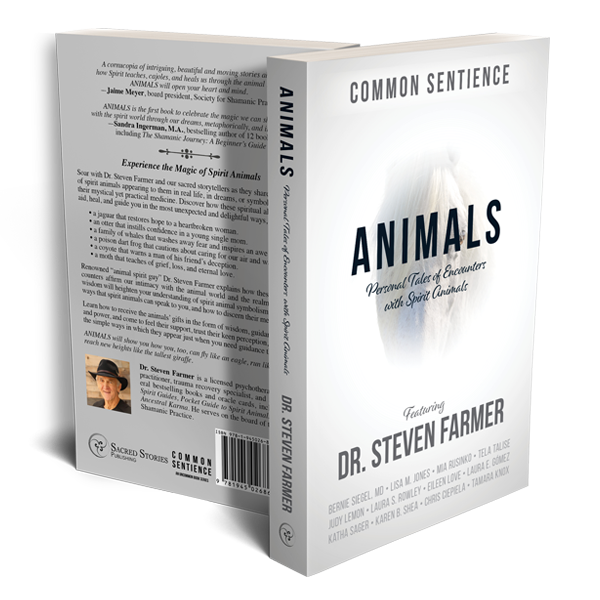 I write personal narrative non-fiction essays as well as poems. I am published in books and anthologies. Most recently, I'm a contributing author in Animals: Personal Tales of Encounters with Spirit Animals published by Sacred Stories Publishing. My story is on page 133, "Overcoming Fear With Help From the Whales." Available at your favorite bookstore or online.
All cultures have told stories and storytelling dates back 30,000 years. You'll see and hear me share my full-of-life true stories at the We Rise Storytelling Collective and on the Bridgeport Arts Trail Storytelling Exchange, and elsewhere.
"You prove to us that art is everywhere and life is about continuously retooling and reinvention."
~ Via YouTube comment from PechaKucha
(More testimonials)
My  fine art work: I'm currently working in photography, media arts, video essays, book arts, and clay monotypes. With a fine art career spanning half a century, I've also worked in personal narratives examining identity, love and relationships, coming of age, self-acceptance, and transformation. I get bored easily so I have worked in a variety of mediums — mixed media, photography and alternative photography, painting, printmaking, and media arts.
~ Watch and listen to my Gallery Talk at the Carriage Barn Arts Center, Spectrum Contemporary Juried Art Exhibition, New Canaan, CT here.
~ Here's my sermon/homily from The Unitarian Church in Westport, CT, here.
~ Check out my art video essay for the Bridgeport, CT Public Schools, Arts Count Day, here.
~ You can be inspired by watching my video about my creative process of making clay monoprints here.
~ Darien Library, Darien, CT asked me to create and give a presentation on promoting yourself as a writer, you can watch it and take notes here.