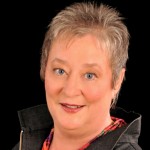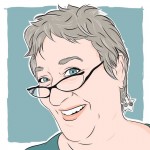 Adair Heitmann is an award-winning artist, writer, and speaker, who traverses the worlds of creativity and wellness. Her fine art graces homes and offices in the U.S. and Canada. Her infectious spirit as an art instigator plus her workshops, essays, and blogs inspire innovative thinking, teach useful strategies, and prompt action.
Your writing workshop helped me move on with writing my book, thank you!
~ Creative Writing Workshop participant
(More testimonials)
Her award-winning original fine art appears in exhibitions in NYC, New England, and the United Kingdom. Click here for Fine Art resume. Go to Fine Art Images to see sampling of artwork. She has received national honors and awards for art and graphic design. Adair received a grant from The Connecticut Commission on Culture and Tourism and three awards from the American Corporate Identity Association. See a sampling of her art and design work (1974 – 2012) here.
International Exhibitions:
Overheard in front of my clay monoprint at the Pendle Heritage Centre Gallery during the Pendle Print Fest in Lancashire, England, "Now I could really live with that one!"

U.S. Exhibitions:
Recently received an Honorable Mention award in the Anything Goes juried group exhibition, The Stamford Art Association in the Ferguson Library Gallery, Stamford, CT
Writing Workshops:
None scheduled at this time
Read about the five key ingredients to a successful social media presence here.
Promote yourself as a writer by watching Adair's video here.