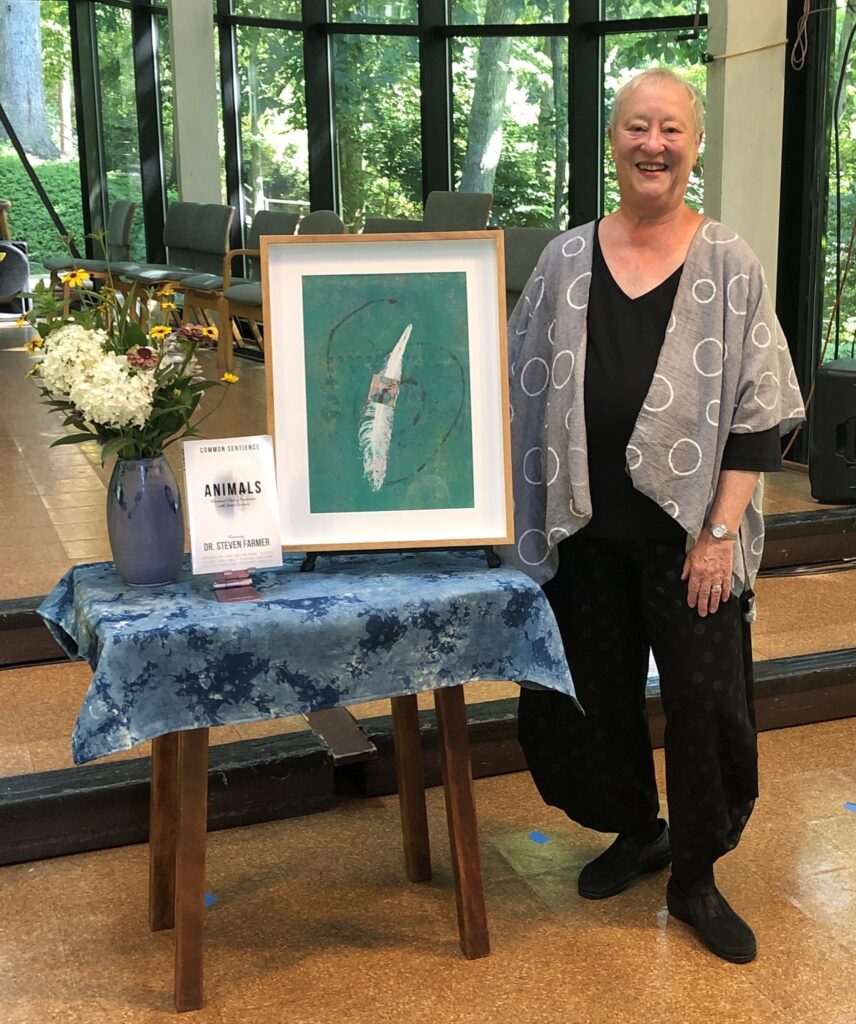 Casual bio: I'm an advocate for tending to the wellness of the soul. I'm a classically-trained award-winning visual and literary artist who currently works in writing, visual storytelling, photography, and media arts. My advocacy can be quiet and mystical, or spunky and extroverted. I write autobiographical essays, haiku, and poetry. I grapple with and untangle true and challenging topics. I'm a tireless idealist who utilizes creative endeavors to share universal and inspiring messages, all the while, feeling renewed by the healing properties of nature.
I am an educator and Poet-in-Residence in schools. My essays and poems are published in books, anthologies, and literary journals. My true stories are orally performed in person and online to diverse audiences. My fine art is exhibited and collected world-wide.
You can read more of a history of me and my professional trajectory in the FCBuzz (Arts & Culture of Fairfield County) section of the Fairfield County Business Journal, "Life as an Artist in Fairfield County."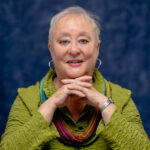 Formal bio: Adair Wilson Heitmann, BFA graduated cum laude from the College of Visual and Performing Arts at Syracuse University. In addition, she took classes and workshops at The Art Students League in NYC, Visual Studies Workshop in Rochester, NY and the Center for Contemporary Printmaking in Norwalk, CT.
She has studied with Mitch Lyons, Bea Nettles, Anthony Palumbo, George McNeil, Jane Kaufman, Bruce Manwaring, Don Cortese, Henry Gernhardt, Arnold Gasson, Joseph Jachna, and Melissa Shook.
Adair is an artist, writer, and teacher who is a pioneer in the field of personal development. With over five decades experience she has earned her title of creativity and wellness expert. She is an award-winning author, popular professional speaker, and a fine artist. Adair was the Founder and Director of The Center for Creativity & Wellness for 15 years, and is a former university adjunct instructor in graphic design. She has been interviewed as an authority on blogging, social media, meditation, dreams, stress management, and entrepreneurship in online news, television, and radio.
Adair inspires her readers and engages audiences by illuminating "how-to" points through storytelling, humor, and practical advice. With a rich background in literature, business, health, education, and the arts she is listed in many Who's Who including The World's Who's Who of Women and Who's Who in American Education. Adair's multifaceted background helps her connect with all types of audiences.
Writing: National Winner (First Place and Honorable Mention) 2023 National Federation of Press Women.
State Winner (4x) 2022 Connecticut Press Club Professional Communications Contest, 1st Place (2), 2nd Place, 3rd Place.
Versatile Blogger Award plus Harvard Medical School awarded her a prize for her book proposal, and her work has been published in four anthologies and numerous magazines.
Art: Connecticut Commission on Culture and Tourism grant recipient, and cited in Connecticut magazine "Experts Name Seven Connecticut Artists Who are Good Investments." Award-winning, exhibiting fine artist in New England, New York City, and the United Kingdom.
Well-being: She was The University of California's selection as the only healing consultant from Connecticut for the first formal pilot study of distant healing, later cited in the book Infinite Grace.
Author Platforms: VoiceAmerica, Talk Radio, featured guest on Blogging for Business and More.
(All words and pictures on this website © Copyright Adair Wilson Heitmann 2023, unless otherwise noted)